magnesium ingot suppliers
Magnesium ingot is a new type of lightweight corrosion-resistant metal material developed in the 20th century. It is mainly used in four fields: magnesium alloy production, aluminum alloy production, steelmaking desulfurization, and aviation and military industries.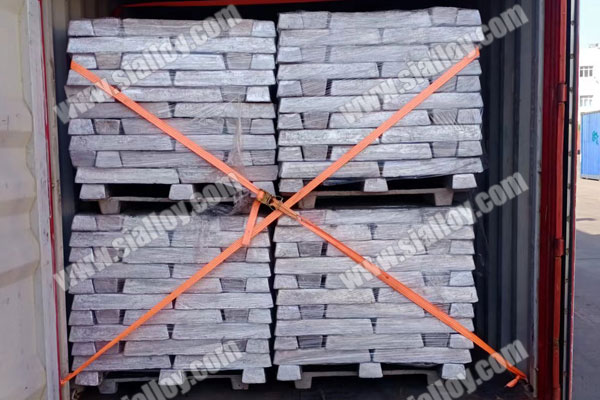 Following the vigorous development of kerosene, gas, and salt energy products, Yulin's magnesium ingot suppliers are more and more. Fugu County produces 178,400 tons of magnesium metal, accounting for 30% of the country's total output and 25% of the world's total output, making it the country's largest metal magnesium production county and the world's main producer of primary metal magnesium ingots. According to relevant statistics, there are 35 magnesium ingot suppliers built and under construction in Fugu County, with a designed scale of 560,000 tons/year and an actual production capacity of 320,000 tons/year. Its first circular industrial chain production model has been highly valued by the international industry, and it has also become a guarantee for its strong competitiveness in the international market.
The magnesium market finally ushered in a rebound in mid-August after a three-month trough. At the beginning of this week, the magnesium ingot market rebounded rapidly, and the price of magnesium ingots rose to 23,000 yuan/ton from last Friday's 22,400 yuan/ton.
In terms of factories, under the circumstance that the price of raw coal is rising and the cost of magnesium ingots has increased, the demand for centralized procurement of export orders over the weekend is superimposed. In the downstream, affected by the rapid rebound in the price of magnesium ingot, more downstream customers with orders and replenishment needs enter the market. purchase.
As a magnesium ingot supplier with 10 years of export experience, Anyang Huatuo Metallurgy exports 99.9% and 99.95% high-purity magnesium ingots all year round, and the regular supply is 7.5kg more or less, there are the acid and no-acid type for choice.