silicon briquette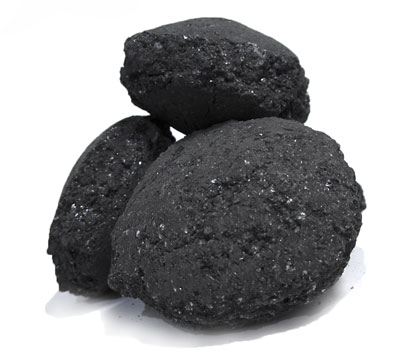 Name: Silicon Briquette


Model: Si50, Si55, Si60, Si65


Size: 30*50mm or others


Shape: Briquette, Ball


Usage: Deoxidizing, Steelmaking, Casting
Silicon briquette is made of silicon slag, a by-product from production of silicon metal, also known as the name of silicon slag, silicon metal slag. The Si content is less than Silicon Metal or Ferrosilicon. The briquette shape made it easy to melt and less dust when using.
But with very low price, it became a good substitute of silicon metal and ferrosilicon as deoxidizer in the steelmaking production. More and more factories accepted this product all over world.
The quality of silicon briquette is a key factor in influence steel quality, therefore, to improve steel quality and product, purchase good performance silicon slag briquette, in accordance with the instruction adding use strictly, guarantee the quality of silicon briquette use and reduce the production cost. Anyang Huatuo Metallurgy silicon briquette suppliers, manufactures silicon briquette with silicon slag adopting advanced technology and modern testing equipment for thousands of steel industries offering high quality silicon briquette products.
The Applications of Silicon Slag Briquette:
★
Deoxidizer for steelmaking.
★
Substitute of silicon metal and ferrosilicon
★
Easy-to-melt when using.
The Specifications of Silicon Briquette
Model
Chemical Composition (%)
Si
Fe
Ca
C
Al
S
P
≥
≤
Si Briquette 50
50
1.5-2.5
5
8
5
0.1
0.05
HC-Si Briquette 50
50
2-4
5
15-25
5
0.1
0.05
Si Briquette 55
55
1.5-2.5
5
8
5
0.1
0.05
HC-Si Briquette 55
55
2-4
5
15-25
5
0.1
0.05
Si Briquette 60
60
1.5-2.5
5
8
5
0.1
0.05
Si Briquette 65
65
1.5-2.5
5
8
5
0.1
0.05
FeSi Briquette 60
60
15-20
2
3
3
0.05
0.05
FeSi Briquette 65
65
15-20
2
3
3
0.05
0.05