ferro chrome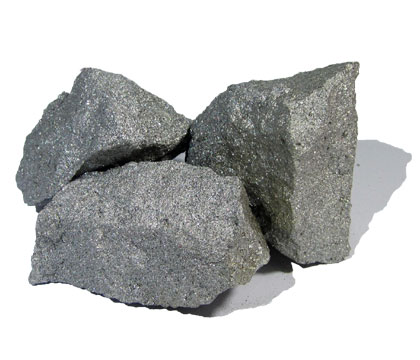 Name: Ferrochrome


Grade: FeCr60C7.0


Size: 10-100mm;


Color: Silver grey;


Usage: Steelmaking;
Ferrochrome is a kind of ferroalloy with chromium and iron as main component and it is one of the main alloy agent in iron and steel industry. Ferro chrome contains chromium between 50% and 70%.
The ferrochrome is produced by electric arc melting of chromite, an iron magnesium chromium oxide and the most important chromium ore. Most ferrochrome is produced in South Africa, Kazakhstan and India, which have large domestic chromite resources. Increasing amounts are coming from Russia and China. Huatuo metallurgy as a main ferro chrome exporter has a great share in the international metallurgy market. Choose Huatuo Metallurgy is your best choice for your industry.
Chrome is mainly used to improve the antioxidation and corrosion resistance of steel to make the surface of steel after it is oxidized to form strong adhension oxide film. Then it stops being oxidized or decelerates being oxidized. Micro-carbon ferro chrome is applied to making stainless steel, acid-resistant steel and heat resistant steel.
The Specifications of Ferro Chrome
| Model | Cr | Si | C | S | P |
| --- | --- | --- | --- | --- | --- |
| FeCr60C7.0 | 60-63% | 5.0% | 7.0% | 0.06% | 0.06% |
| FeCr58C7.0 | 57-60% | 5.0% | 7.0% | 0.06% | 0.06% |
| FeCr55C10.0 | 53-56% | 5.0% | 10.0% | 0.06% | 0.06% |
| FeCr50C8.0 | 49-52% | 5.0% | 8.0% | 0.06% | 0.06% |