pulverized coal injection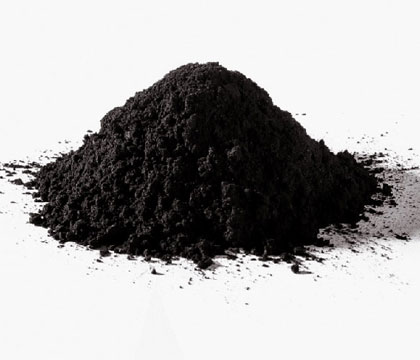 Name: Pulverized Coal Injection


Model: Carbon powder 80


Size: 0-3mm,0-5mm, or others


Shape: Powder, Grit


Usage: Steelmaking
Pulverized coal injection is a process that involves blowing large volumes of fine coal granules into the BF. The raw material is by washing and removing the vermiculite from coal to form clean coal, which is high quality. Pulverized coal: pulverized is a technology that is a reasonable choice for blast furnace technology advancement. Blast furnace coal injection can replace coke to reduce the demand for blast furnace steel making coke. Reducing the demand for coke can reduce environmental pollution. What is important, PCI coal is widely used in blast furnace steel making so as to reduce the main coking coal using.

Pulverized Coal Injection Specification:
Model
Chemical composition(%)
C
Ash
V.M.
S
H2O
Carbon powder
≥80
10±2
5-7
≤0.5
≤1
Coke powder
≥80
10±2
2
≤0.5
≤1
Size
0-3mm, 0-5mm
The applications of Pulverized Coal Injection:
The pulverized coal injection can greatly improve the deoxidation and desulfurization speed, reduce the labor intensity of workers, and improve the production efficiency. Moreover, the reduction period is shortened from the original 45 min to 30 min. The injection carbon powder can save powder. Because silicon carbide makes the reducing momentum easy to form, the deoxidation speed is fast, the smelting time is shortened, the average energy is about 15kW h per ton of steel.


The pulverized coal injection for steel making can reduce the oxides in the bismuth material, which leads to the accelerated chemical attack of bismuth and reduces the service life of bismuth. Because the carbon can reduces the steel's arbitrariness and corrosion resistance. The injection carbon powder is a new type recarburizer for steel making and foaming composite material with high carbon content, low in sulfur and phosphorus, stable in chemical composition as well as moderate in hardness and regular in particle size.


The pulverized coal injection with carbon-spray diffusion deoxidation process in steel making can greatly reduce the concentration of iron oxide in the reaction slag. This will destroy the equilibrium relationship between the concentration of oxygen in the slag steel and the oxygen in the molten steel is continuously diffused into the slag in order to reach a new balance.
PCI coal is a new spray metallurgy technology used in electric arc furnaces mainly.This method can strengthen smelting, shorten metallurgical reaction time, change the traditional electric arc furnace steel making process and improve the operating strength. Anyang Huatuo Metallurgy, as a professional pulverized coal supplier, has more than 20 years of production experience and complete sets of production equipment and facilities. Our pulverized coal injection with high quality has made us have a large number of loyal customers. Besides, Anyang Huatuo Metallurgy has become the most important pulverized coal supplier in the market. Welcome to consult and cooperate with us!