magnesium ingot price in 2022
2022-06-01 Affected by the domestic epidemic and foreign energy issues, in May, the price of magnesium ingots fell 7250 RMB per ton compared with April. Although the price of magnesium ingots has improved slightly at the beginning and middle of the month, but in general due to the weak requirement the going down trend is obvious, the delay of policies also makes it difficult for downstream buyers. In the end, the price ended to 27000-28000 RMB per ton at the 31th, May. The minimum transaction price of May was 27000 RMB, and the maximum transaction price was 36,000 RMB.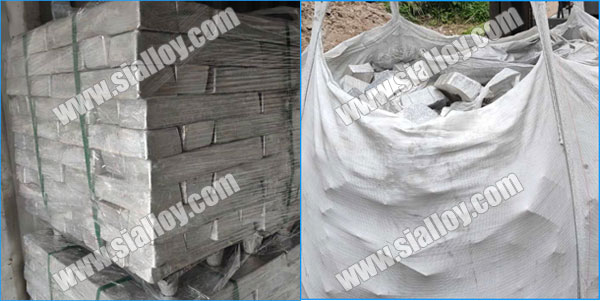 Export Market
This month, the FOB price followed the domestic magnesium ingot to decline of 1225USD/T, the international demand for magnesium metal was still weak. Due to the continued weakening of domestic magnesium ingots, it affected foreign customers' procurement mentality to certain extent.
Ferro Silicon Market
In May, the price of ferro silicon fell sharply and stabilized, the futures market fell collectively. The epidemic has insufficient market confidence, the demand for release is slow, the market has low prices to impact the market, the manufacturer has difficulty receiving orders, the profit margin has been significantly reduced, the quotation is under pressure. In the middle, the price of orchid charcoal rose, the futures disk stopped falling, and the market price was consolidated slightly. The mainstream maintained at EXW 72 FeSi 8500-8700RMB/T and 75 FeSi 9100-9300RMB/T cash. In June, the market should focus on the recovery of demand.
Market Forecast
Although the current decline of magnesium ingots has not stopped, the news of ShangHai's unblocking in June also made some customers have some confidence in the market in June, believing that this move will boost demand to a certain extent. The weather gradually warmed up after June in previous years, and magnesium plants will enter the maintenance stage one after another. However, under the current situation that the inventory is not low, it is expected that the price of magnesium in June will fluctuation within the range of 25,000-35,000 RMB/T.