application of silicon carbide in iron casting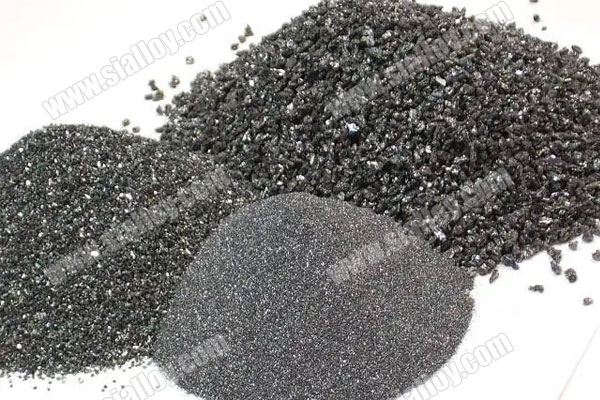 Another use of SiC in ductile iron is the "pre-inoculation" effect of pure magnesium processing. One of the disadvantages of pure magnesium treatment is the increased tendency to produce shrinkage and carbides. Foreign studies have shown that adding 2kg/TSiC to the treatment package is the most effective way to eliminate this metallurgical problem. Since the FeO content in ductile iron slag is higher than that in grey iron or vermicular iron slag, fluid slag causes more serious problems for ductile iron than for grey iron or vermicular iron, therefore, The effect of adding SiC to the ductile iron will be better.
In terms of grey iron and vermicular iron, the metallurgical effects observed by foreign foundries are basically the same as those observed in ductile iron: the amount and fluidity of slag are reduced, the number of eutectic groups is increased, the tendency of white mouth is reduced, Recession time increases. In addition, foreign gray iron and vermicular iron foundries often have enough room for adding a certain amount of SiC in the charge. The most common additions are: gray iron 10-15kg/T, vermicular iron 5-10kg/T. my country is a big producer of silicon carbide, with an annual output of more than 200,000 tons, of which
metallurgical grade silicon carbide
accounts for about one-third.
Since many iron foundries in my country, especially ductile iron factories, have problems such as defects caused by slag flow to varying degrees, and they are also faced with the problem of how to meet higher and higher quality standards and increasingly fierce cost competition. , Silicon carbide, which is a combination of deoxidizer and recarburizer, and is rich in resources, will surely become a very important tool for many iron foundries in my country to reduce slag defects, improve casting quality and reduce costs.
In addition, with the improvement and promotion of the technology of producing ductile iron with high magnesium alloy cored wire, the work of partially or completely replacing ferrosilicon with silicon carbide, which can increase carbon, silicon and pre-incubate, will also be used. Many foundries are on the agenda, as this will not only improve the quality of ductile iron, but also further reduce production costs.
In short, the application of silicon carbide in my country's current cast iron plants is not only imperative, but also the general trend.