production of silicon metal
silicon metal
553, 441, 3303, 2202, 1101 and other different brands.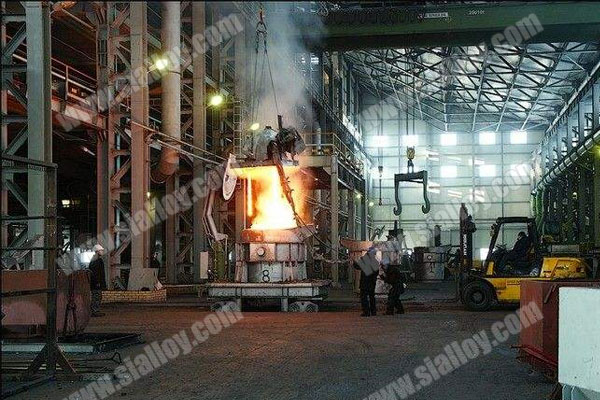 The consumption of metallurgical silicon metal is more than that of chemical silicon. However, with the continuous development of science and technology, the use of chemical silicon in the production of organic silicon and semiconductors has been expanding, and it is widely used in the production of organic silicon monomers and polymers. Silicone oil, silicone rubber, silicone resin building anticorrosion, waterproofing agent, etc., they have unique properties such as high temperature resistance, electrical insulation, radiation resistance, and water resistance. Used in electrical, aviation, machinery, chemical, pharmaceutical, defense, construction and other sectors. As the core of integrated circuits, more than 95% of the electronic components are made of semiconductor silicon. Semiconductors are the backbone of the contemporary information industry. The process of smelting silicon metal from silicon oxide minerals is a slag-free process. The selection of silica in chemical silicon smelting is strict. Not only does it contain less impurities, it also requires high mechanical strength, sufficient thermal stability, and suitable particle size composition. It is best to use silica for chemical silicon smelting. The natural form of silica exists either as an independent quartz mineral, or as a rock that is almost entirely composed of silica—silica, or as sandstone in the form of silica.
The reduction of silicon dioxide with carbon is a more complicated process of physicochemical reaction than metal smelting. After comprehensive scientific research, the basic law of physicochemical reaction in the production of silicon metal has been obtained. During the production process, the correctness and referenceability of the obtained laws were demonstrated. When producing silicon metal, the total process of reducing silicon from SiO2 with carbon can be expressed as:
SiO2+2C=Si+2CO
In theory, SiO2 2443Kg and C 1357Kg are required to produce 1 ton of silicon. The weight ratio of the reaction product silicon to carbon monoxide is 1:2. The above analysis of thermodynamics and the balance calculation results of the material flow participating in the initial reaction, intermediate reaction and end-point reaction of the reacting substances fully show that it is of great significance for guiding the design and smelting of silicon metal electric furnaces: it is necessary to fully understand the intermediate transition phase SiO With the theory of formation and participation of SiC, pay special attention to their existence conditions and physicochemical transformation mechanism; electric furnace design must endow the reaction process with sufficiently high reaction temperature conditions; the guiding ideology of process control is to firmly grasp the SiC and SiO The mass balance reduces the volatilization of SiO and the residual amount of SiC.