magnesium ingot weekly analysis
Since 17th April, 2020, the price of magnesium ingot 99.9%, 7.5kg per piece has little change, just reduce 50RMB/T, however, with the release of export orders and the continuous reduction of production at the bottom of magnesium plant production, Chinese downstream enterprises also concentrated on procurement. The situation of deal for the magnesium ingot turn well, the price is antimissile, the manufacturer's inventory is released, do not want to sell in low price.Though the price of magnesium ingot 99.9% rebound slightly until 17th April, but the dealing of 99.95% still not improved.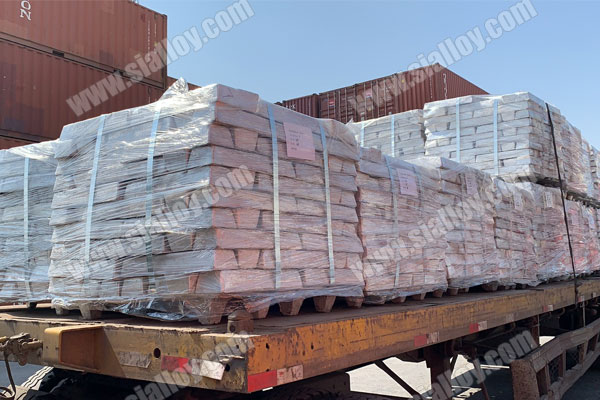 Because of the virus, the international market is weak, almost all are under lockdown, so the purchasing desire not strong, what is more, since 17th April, the price of aluminum is increased in China, because of the increase in the number of production reductions and suspensions of aluminum plants, coupled with a slight improvement in the domestic consumer market, the destocking of aluminum ingot stocks continued, and aluminum prices began to repair upwards. But in the case that production has not resumed, the demand for magnesium metal has not been known.
According to the international market situation, the export price of magnesium ingot still reduced, since 17th April, the order to be delivered has been basically purchased, but the actual number has decreased much more, the customers from Japan and Korea are all keep in the watching, and hope that the price can be more lower, the actual transaction is relatively less.
According to the situation of users of magnesium metal such as aluminum alloy and sponge titanium manufacturers, because of the influence of virus, the international requirement is still weak, the international epidemic is still waiting for an inflection point, though the Chinese domestic market of aluminum and titanium industry is resumed work slowly, but the imbalance between supply and demand is still there. Magnesium plants have reduced output by nearly 9000tons. Now the stock of magnesium ingot is less, so according to Anyang Huatuo prediction, the market and price will keep stable in the short time.
Anyang Huatuo know more news about magnesium,silicon, manganese metal etc raw materials, so if any confused can contact us anytime.