export tariffs increasing of ferrosilicon
In order to better guarantee the supply of steel resources and promote the high-quality development of the steel industry, with the approval of the State Council,China, the Tariff Commission of the State Council recently issued an announcement to adjust the tariffs of certain steel products starting 1th,May,2021.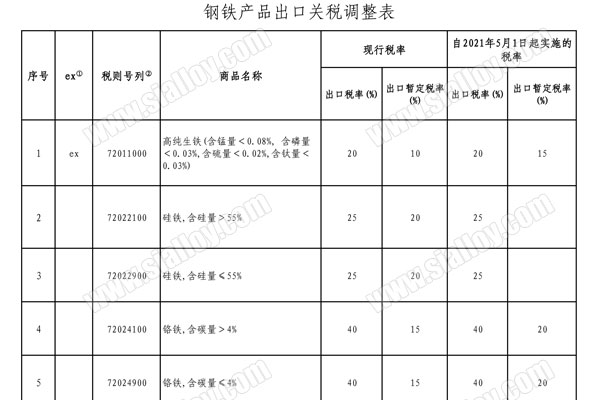 Among them, the zero import tariff rate for pig iron, crude steel, recycled steel raw materials, ferrochrome and other products is implemented;The export tariffs for ferrosilicon, ferrochrome, high-purity pig iron and other products are appropriately increased, and the export tax rate of 25% for ferrosilicon and 20% temporary export tax rate for ferro chrome, 15% temporary export tax rate for high purity pig iron.
The above adjustment measures are conducive to reducing import costs, expanding imports of steel resources, supporting domestic reduction in crude steel production, guiding the steel industry to reduce total energy consumption, and promoting the transformation and upgrading of the steel industry and high-quality development.