silicon metal price keep rising
Recently, the transaction price of silicon metal market has been booming, and it has risen by more than 2,000RMB in a row after a year. The main reasons are: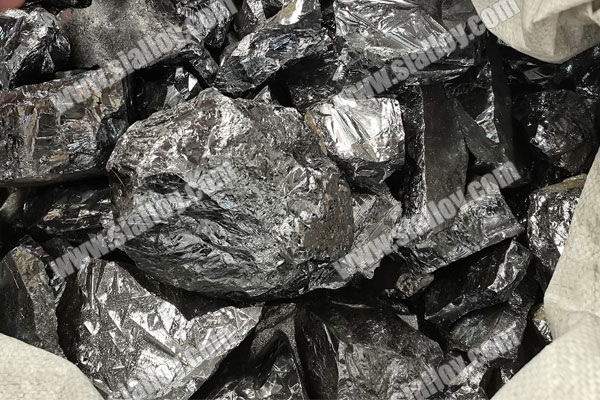 1.Consumption increases.
Some new projects of downstream organic silicon and polysilicon were put into production.
2.The costs rising.
The raw materials coal, oil coke and electrodes are all showing an upward trend. Among them, oil coke is tense, and the price has continuously risen by more than 1,000RMB, and the cost of metal silicon smelters has directly risen by about 1,000RMB.
3.Downstream benefits.
After the Spring Festival, the price of organic silicon keeps rising, polysilicon is running at a high level, sometimes rising, and the whole industry chain is in a state of rising water.
4.The production new increased small.
In march, the operating rate of the main producing areas was still at a low level throughout the year. The current operating rate is less than 35%. In addition, due to environmental protection inspections and periodic maintenance in Xinjiang, some factories are still in a state of production reduction, and the national production increase is relatively small. The operating rates of downstream organic silicon and polysilicon are both above 90%, and the consumption is stable and high.
Of course, after the market goes up in 2021, the operating rate of silicon metal is relatively high, and there are still more surplus stocks in the market. In January-February 2022, the production of silicon metal will increase by 98,000 tons year on year, but the downstream market consumption will also increase by 30,000-40,000 tons. At present, under the circumstance of sufficient supply in the market, silicon prices continue to rise, mainly because the capacity of silicon factories to store goods has doubles, and whether to ship or not depends on profits, not on their own financial constraints. At present, the silicon market is in a stage of vigorous development, and its price trend can no longer be determined solely by supply and demand.
There are exit various grade of silicon metal like silicon metal 553, 441, 3303, 2202, etc, Anyang Huatuo Metallurgy Co.,Ltd supply the silicon metals for more than 10 years, own rich experience in the export, always provide qualified products, if there any inquire please let us know.