silicon slag 60
Silicon slag 60 is a by-product produced by the silicon slag manufacturer in the metallurgical materials such as silicon metal. The silicon slag 60 manufacturers offer cheaper price with 70% silicon content. The main purpose of silicon slag is used as deoxidizer in the steel making process for steel making manufacturer.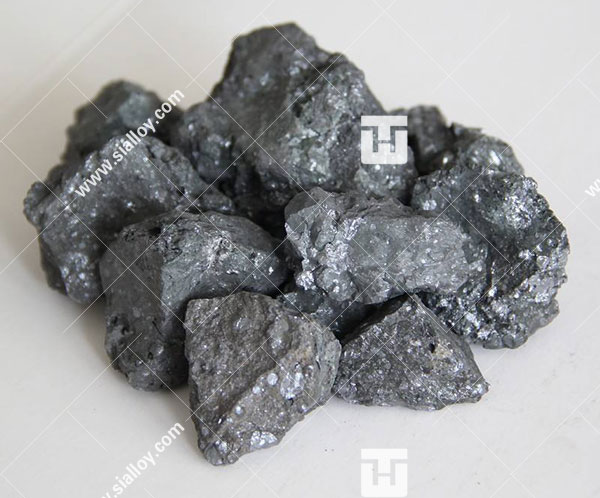 Compared with ordinary ferro alloy products, silicon slag 60 has an inherent advantage. The ex-factory price is lower and the deoxidation effect is very good, which can replace the expensive products such as ferrosilicon and silicon metal by steel making manufacturers. Silicon slag 60 can effectively reduce the production cost of the factory and the deoxidation time as well as improve the steel making efficiency. During steel making process, silicon slag 60 can increase the furnace temperature and the recovery rate of steel making.
The Applications of Silicon Slag 60:
1.Silicon slag 60 is a good substitute for ferro silicon in steelmaking which has advantage in reducing the making cost.
2.The silicon slag can be also processed into silicon slag briquette, lump and powder to improve efficiency which has a prospected in the international market.
3.Silicon slag 60 has many industrial applications used as deoxidizer in steel production in steel making. And it is much cheaper than 99% purity silicon metal.
4.Besides, silicon slag 60 is used as deoxidizing agent in the production of magnesium, chromium and other metals via the same mechanism. Also it is used in the production of lower grade of Si3N4 in a cost effective manner, the material is suitable for refractory applications such as refractory bricks and other high-temperature applications.
Anyang Huatuo Metallurgy, professional silicon slag 60 manufacturer, long-term supply silicon slag 60, we have over 10 years' experience in manufacturing silicon slag 60 as well as we equiped with professional workers in each production line for silicon slag 60. Welcome to consult high quality silicon slag 60 and cooperate!