micro silica fume manufacturer
Anyang Huatuo Metallurgy Co.,LTD is the field of ferro alloy for over 20 years. So it is a professional micro silica fume manufacturer in exporting thousands of tons micro silica. As a trust and reliable micro silica fume manufacturer, we have built good business contact with more than countries and regions, including Turkey, Mexico, Korea, Madagascar, Malaysia and so on. Therefore Huatuo Metallurgy has a great share in micro silica fume in international market. Which micro silica fume manufacturer is good? Anyang Huatuo Metallurgy is the first choice. We have a good micro silica powder capture technology and equipment, which can carry out large-scale production, encryption and sales and provide different content, grades and applications according to customer's requirements. With unique silica fume properties such as chemical and physical, there are several advantages in our silica fume properties as following: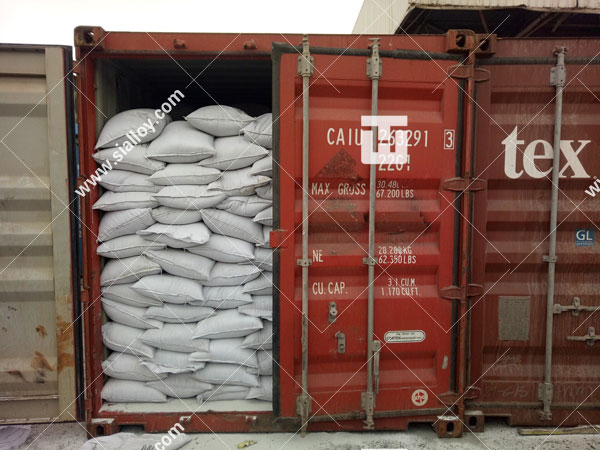 Micro silica in high-grade concrete(C70) can significantly improve the strength and pumping performance of concrete.
High impermeability (≥P30), micro silica in self-waterproof concrete, is used in the basement of subways, tunnels and high-rise buildings;
Micro silica fume in marine and chemical concrete, due to its high density, it effectively prevents the penetration and erosion of sulfate and chloride ions on concrete and avoids the corrosion of concrete reinforcement, so micro silica fume powder can prolong the life of concrete.
Micro silica in water conservancy and bridge engineering projects, concrete not only needs the above basic indicators but also has very demanding requirements for wear resistance and erosion resistance. It is necessary to incorporate micro silica fume by manufacturers.
Micro silica fume in high strength concrete for rapid construction requirements.
Micro silica fume in high-strength shotcrete for supporting during construction of tunnels, subways and large foundation pit structures.
Micro silica in concrete for underwater construction projects like piers, dams and rigs etc.
Micro silica in pavement concrete for highways and large bridges.