hot sale silicon briquette 65
Silicon Briquette 65 is hot sale product which steel factory purchase more frequently. And it belongs to silicon briquette with silicon content of about 65%. It is an effective means to improve the quality of steel when silicon briquette 65 as deoxidation of molten steel to a certain extent during steel-making. Silicon is known as an effective deoxidizing element in steel making. Therefore, placing silicon briquette 65 in steel making can treat oxygen in molten steel effectively.
So this deoxidation process can reduce the high cost of deoxidation and energy costs because of long-term deoxidation metallurgy. Silicon ball 65 has been repeatedly purchased by many steel manufacturers. Because silicon briquette 65 can replace expensive ferro silicon as deoxidizer and alloy agent in steel making industry.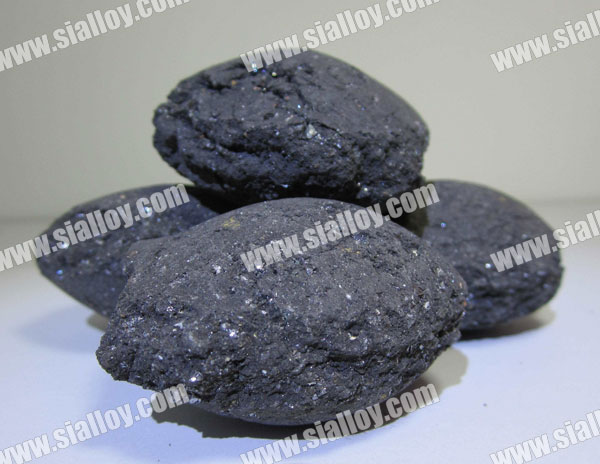 Silicon briquette 65 applications
With lots of advantages in steel making industry and foundry, silicon briquette 65 has wide applications.
►Silicon briquette 65 is used as a powerful deoxidizer for steel making.
Steel making is an important industry for national economy. And it is also main purchaser for silicon briquette. During the steel making process, adding silicon briquette 65 into molten steel to deoxidize the oxygen, it can improve the hardness and quality of the steel.
►Silicon briquette 65 is used as good spheroidizer and inoculant.
Recycle is a very common problem in the metallurgical industry. Silicon ball 65 can better polymerize the materials in the furnace during the remelting process. Therefore, silicon briquette 65 is also a good spheroidizing agent and inoculant.
►Silicon briquette 65 can effectively reduce smelting costs and increase factory efficiency.
Silicon ball 65 is a new type of composite metallurgical material that is less expensive than traditional metallurgical materials, however, it can achieve unexpected results.
Huatuo metallurgy is a trusted silicon ball manufacturer that has been in business for more than 20 years. We have been supplying the high quality silicon ball 65 and factory direct selling price to the major purchasers in the industry. We have been highly praised by our customers for a long time and have become the supplier of high quality silicon briquette 65 in our customers' minds. We offer various types of silicon briquettes. Welcome to send inquiry!