high carbon ferrochrome and ferromanganese different function
High-carbon ferrochrome is common and has been applied in the field of stainless steel. What advantages does it have? High-carbon ferrochrome manufacturers introduce the advantages of high-carbon ferrochrome smelting stainless steel.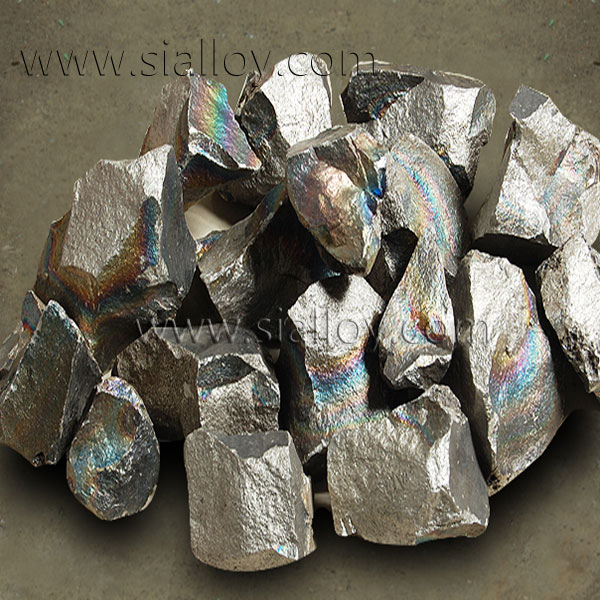 High-carbon ferrochrome has low construction cost and is suitable for the transformation of existing ferroalloy equipment. Compared with the traditional method, the Q345CH section steel blowing time is better controlled within half an hour after the furnace capacity ratio is increased and the oxygen supply intensity is promoted. Plus the detachable bottom of the ruler saves refractory and repair time at a higher cost.
The selection of high-carbon ferrochrome for smelting is large, and high-carbon ferrochrome can be used to replace the high-cost medium-low carbon ferrochrome. The carbon scrap is used in large quantities, and the nitrogen content in the steel is increased in an appropriate amount to reduce the selection of oxidized iron alloys and smelting. The advantages of high carbon ferrochrome can improve the quality of steel very much. The increase of 0.1 nitrogen content by the rule method can reduce the content of nickel by 2 without affecting the mechanical properties of stainless steel.
Established in 2001, Huatuo Metallurgical Co., Ltd. is a professional manufacturer of ferroalloys and metallurgical materials. It has professional facilities for the production of ferroalloys and metallurgical materials. The employees are qualified to receive professional knowledge of ferroalloys and metallurgical materials. Everyone consults and cooperates.