electrolytic manganese metal flakes
Electrolytic manganese metal flakes is with a wide range of applications in alloy steels and non-ferrous alloys. Electrolytic manganese plays deoxidation, desulfurization and alloying in steel making. Manganese in the alloy can improve the strength of the alloy, toughness, wear resistance and corrosion resistance. Due to its high purity and low impurity, electrolytic manganese metal has been successfully and widely used in various fields of iron and steel metallurgy, nonferrous metallurgy, electronics, environmental protection, food hygiene, welding and aerospace industry. Manganese metal flakes are mainly knows for its use in alloying with steel and for making additions to alloys that require manganese. It can also be alloyed with other metal such as Aluminum, antimony or copper to form highly ferromagnetic materials.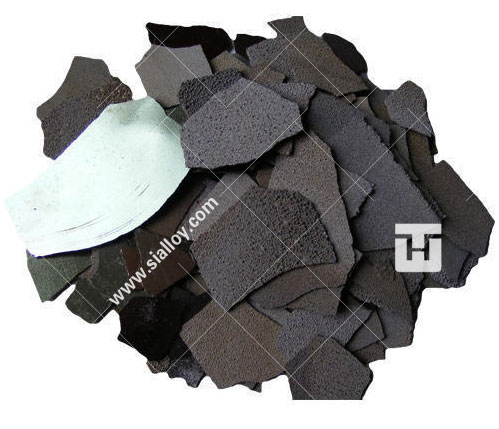 Anyang huatuo metallurgy, from raw materials' selecting, smelting ,crushing, finished products' testing, packing to pre-shipment inspecting, are all implementing strict for electrolytic manganese metal quality control. Therefore, electrolytic manganese flake is a good metal material that can be applied to various fields. Moreover, electrolytic manganese has very high purity. It plays an important role in increasing the hardness of metal materials and improving the strength, toughness, wear resistance and corrosion resistance of the manganese-copper alloy, and manganese aluminum alloy. In addition, manganese and manganese alloys are one of the indispensable important raw materials for the steel industry, aluminum alloy industry, magnetic material industry as well as chemical industry. The electrolytic manganese price is mainly affected by supply and demand, electricity and raw materials.
With the macro-development trend of the steel industry, the stainless steel industry, production capacity, output and market demand are developing at a high speed and the demand for electrolytic manganese is also increasing. Anyang Huatuo Metallurgy, professional electrolytic manganese flake supplier and exporter, long-term supply manganese metal flakes, we have over 10 years' experience in supplying electrolytic manganese metal as well as we equipped with professional workers in each production line.