ferrochrome for stainless steel
ferrochrome
is mainly composed of chromium and iron. It is one of the main alloying agents used in the steel industry. It contains impurities such as carbon, silicon, sulfur and phosphorus in addition to the main components of chromium and iron. Ferrochrome contains 55% to 75% of chromium. It is classified into high carbon (4%~10%), medium carbon (0.5%~4%), low carbon (>0.15%~0.5%) and micro carbon according to carbon content. ≤0.15% C) ferrochrome. High-carbon ferrochrome is also called carbon ferrochrome. Medium, low and micro-carbon ferrochrome are also called refined ferrochrome. A high-carbon ferrochrome produced by a chrome ore with a low chromium-iron ratio, containing 50 to 55% of Cr as a furnace-grade ferrochrome, meanwhile FeCr 55 is the most common used ferrochrome for stainless steel, and a nitrogen-containing ferrochrome containing N2% to 10% as a nitrogen alloy agent, also called Ferrochrome nitride.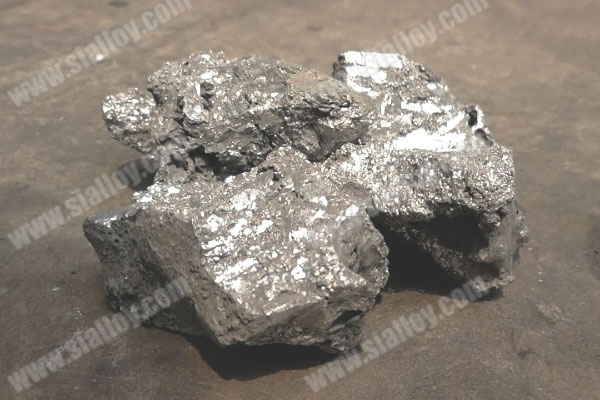 The addition of chromium to steel can significantly improve the oxidation resistance of steel and increase the corrosion resistance of steel. Chromium is contained in many steels with special physicochemical properties. The chromium in the steel is added with ferrochrome. High carbon ferrochrome is used as an alloying agent for ball steel, tool steel, die steel and high speed steel to improve the hardenability of steel. Increase the wear resistance and hardness of steel. The addition of chromium to cast iron improves hardness and improves wear resistance. Chromium containing 0.5% to 1.0% improves mechanical properties. High-carbon ferrochrome and charge-grade ferrochrome are used in large quantities to smelt stainless steel (AOD or VOD method) to reduce production costs. Medium and low carbon ferrochrome is used to produce medium and low carbon structural steel, carburized steel, gears, high pressure blower blades, valve plates, etc. Micro-carbon ferrochrome is used in the production of stainless steel, acid-resistant steel, heat-resistant steel and electrothermal alloy.
In the metallurgical industry, chromite is mainly used to produce ferrochrome alloys and metallic chromium. As a steel additive, ferrochrome alloy produces a variety of high-strength, corrosion-resistant, wear-resistant, high-temperature resistant, oxidation-resistant special steels such as stainless steel, acid-resistant steel, heat-resistant steel, ball bearing steel, spring steel, and tool steel. Metal chromium is mainly used to smelt special alloys with elements such as cobalt, nickel and tungsten. These special steels and special alloys are indispensable materials for the production of guns, missiles, rockets, and ships in the aerospace, aerospace, automotive, shipbuilding, and defense industries.
As one professional supplier of ferrchrome, Anyang Huatuo Metallurgy always provide qualified product to the customers, if any requirement just consult us.