steel scrap for steelmaking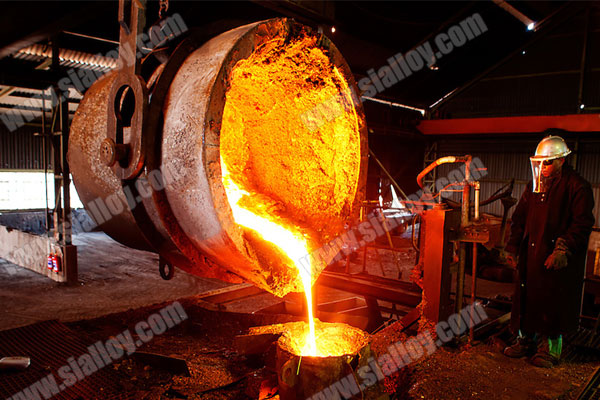 Steel scrap is the basic raw material for electric arc furnace steelmaking, and its consumption accounts for about 70% to 90% of steel materials. The quality of steel scrap has a great influence on the technical and economic indicators of steelmaking, and the sources of steel scrap are often mixed, so the management and processing of steel scrap is very important. Steel scrap should be carefully inspected before entering the furnace to prevent mixing with closed vessels, explosives and drugs, and pay attention to avoid mixing lead, zinc, tin, copper and other non-ferrous metals. In addition, the silt, refractory and slag brought by steel scrap should also be minimized. The scrap of alloy steel should be grouped according to the alloy elements contained in it, so that it can be used in the electric furnace to smelt the corresponding alloy steel varieties by the return method, so as to fully recycle the alloy elements and reduce the cost of steel. The steel scrap with excessive external dimensions and single weight should be cut and disassembled in advance so that it can be smoothly loaded into the furnace to avoid damaging the furnace lining. Lightweight materials should be packed and compressed to shorten the loading time. Lightweight materials with severe corrosion and oil stains should be avoided from being put into the furnace.
In recent years, steel scrap accounts for an increasing proportion of raw materials for steel production. Because the carbon content in steel scrap is relatively low, generally adding an appropriate amount of Recarburizer to increase the carbon content. Or you can use
SiC Metallurgical Grade
directly, or you can use
Silicon Carbon Alloy
. These two materials contain carbon and also contain a lot of Si elements, which can help deoxidize and increase temperature.
Because the required steel scrap mainly relies on recycling, and the recycled steel scrap often contains various residual alloying elements, it becomes difficult to smelt many steel grades. Therefore, in order to reduce the harmful elements in steel, iron ore can be reduced at a lower temperature to obtain sponge iron to replace part of the steel scrap.